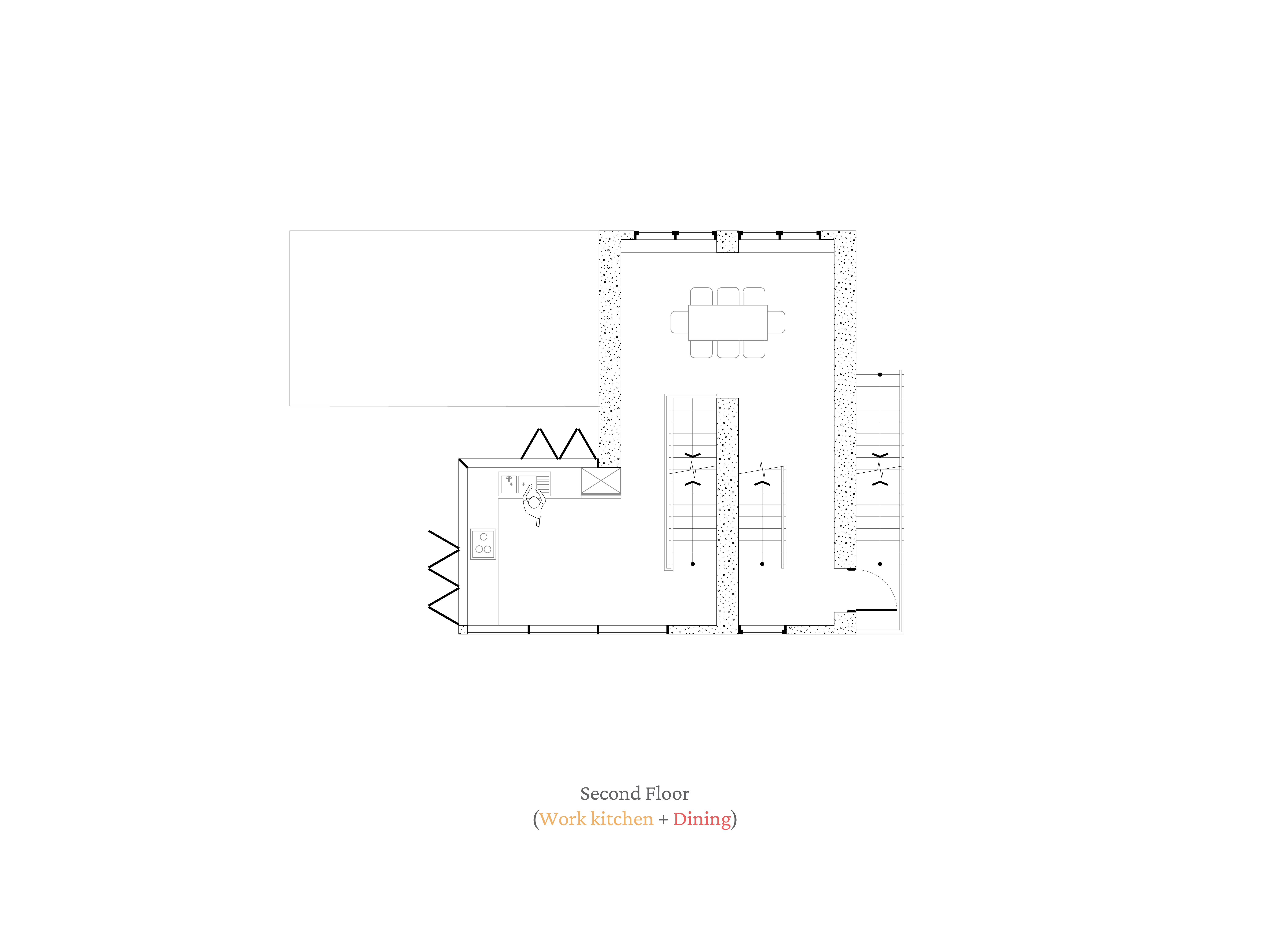 WINTER 2016
[Dwell, Work & Share hybrid house]

Set in San Francisco, three interrelated programs - a farmer's market, a commercial kitchen, and a family home - share an empty parcel bordering Mission Dolores Park. This park hosts a multitude of events, communities, and networks: all coexisting in a dynamic urban field.

The three programs of varying density and privacy are vertically connected together with circulation between three concrete walls. These walls not only act as structures but also screens and thresholds that reflect different spatial relationships between the programs.

This building is inspired by the farm-to-table movement and centers around the themes of transparency and coexistence.